Back to Top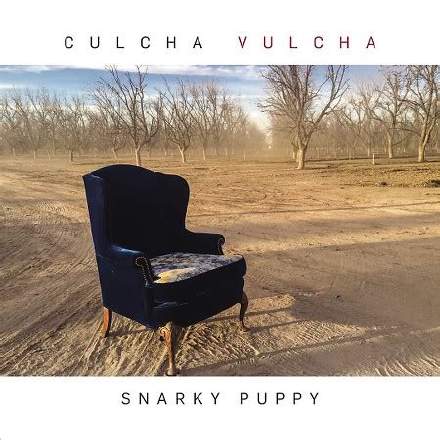 I found Snarky Puppy's recent Grammy-winning instrumental album Culcha Vulcha rather thought-provoking from a mix perspective, and this track provides as good a vehicle as any to explain why. It's all to do with how a mix engineer uses impressions of space and depth in the service of the production. In this respect, you can locate most records somewhere on a continuum between two extremes: productions that aim to reflect the acoustic experience of a real-world performance, albeit perhaps in an unrealistically idealised form; and productions which play fast and loose with notions of acoustic 'reality' in pursuit of an evocative or arresting spatial confection.
On the face of it, this record falls towards the latter extreme, with frequent stark contrasts between fairly natural-sounding traditional acoustic signatures (eg. the drums and horns at 0:30), totally dead direct-injection sounds (eg. the solo bass at 2:00 or the synth breakdown at 6:09), and some clearly synthetic delay effects (eg. on the keyboard stabs at 0:45 or 3:56). Yet there are also extended sections that seem to be trying to bond into more of a cohesive 'band' sound: the drums, horns, and percussion at 0:25-1:05 and 2:45-4:35; the opposition-panned piano riff and drum kit at 4:35-5:55; the funky bass, horn riff, and huge (double-tracked?) snare backbeat at 2:05-2:40 and 6:15-7:50. All of which I find rather disconcerting, to be honest, and not entirely convincing as a listening experience. On the one hand, the jarring juxtapositions seem rather arbitrary, such that they don't appear to serve any wider musical purpose once the superficial appeal of 'wow, cool effect!' wears thin. And, on the other hand, the more traditionally cohesive sections seem like a bit of a cop-out, as if they're relapses back into some kind of comfort zone rather than real journeys of artistic conviction. It's all very flashy, but somehow ends up lacking much in the way of real sonic identity.
Now, clearly this kind of thing is tremendously subjective (as well as being fiendishly difficult to express in print!), so I would encourage you to check out this record for yourself and make up your own mind about this. While you may not agree with my assessment, it does pose a variety of fundamental technical and aesthetic production questions that I think any mix engineer would do well to ponder.