Back to Top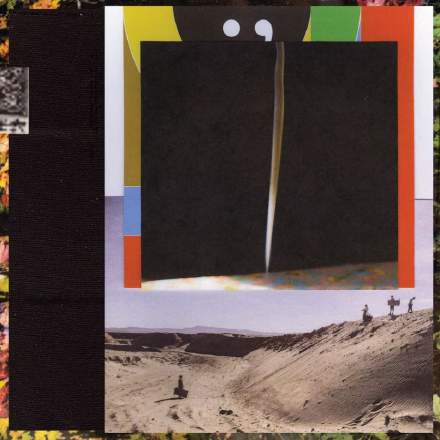 Way in 2011, when Bon Iver had just scooped their Best New Artist Grammy, I had a bit of a whinge about the poor lyric intelligibility in their single 'Calgary'. So I was delighted to hear that the vocal clarity of this, their recent Record Of The Year Grammy nomination, was much improved. That's not to say I actually understand what he's singing about the whole time, just that that's the result of leftfield word selection and rather reticent diction, rather than anything to do with the mix sonics!
Leaving the semantic intrigue to one side, my favourite production element was actually the snare-heavy drum part that first enters at 1:16. There's something going on here that's adding rhythmic complexity and stereo interest, but I can't quite decide what it is! My first thought was actually that we might be hearing a double-tracked performance (like the one in Fantastic Negrito's 'The Duffler'), because there seems to be some disparity between the left-channel and right-channel rhythmic patterns. However, there also seem to be plenty of strongly centred hits, and very little audible flamming. Perhaps it's just that heavy editing has uncannily synchronised the double-tracks, or that there's an additional centre-panned track in the mix.
Another option I wondered about was whether we're hearing a single drum part through some tempo-sync'ed delay effects. Certainly, there's a suggestion of eighth-note ping-pong about the little hi-hat details at 1:21, 1:27 and 1:34. But there are also hi-hat moments like the left-hand hits at 1:31 and 1:40 that give the lie to that interpretation by having no counterpart on the right-hand side. Whatever's going on, it teases both on a musical and on a technical level, and keeps me relistening again and again, so I reckon it's no bad thing from a production perspective!