Back to Top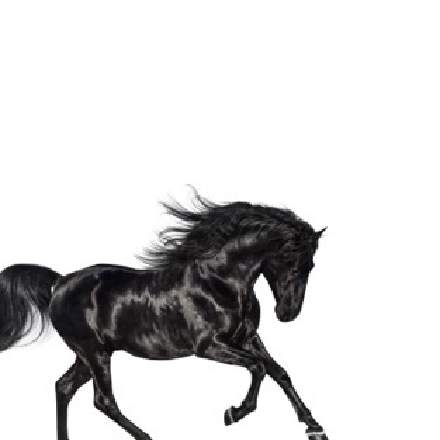 At under two minutes in length, this meme-fest is apparently the shortest song to have topped the US charts since Herman's Hermits took 'I'm Henry VIII, I Am' (or rather "En-er-y the eighth…") to number one in 1965. Plus it has a weird, almost palindromic structure, with a central A-B-A-B section bookended by banjo and hook sections — in other words 'banjo-hook-A-B-A-B-hook-banjo'. But the question that's given rise to greatest controversy is: what genre is it?
You see, the artist defines the style as a kind of country/hip-hop hybrid called 'country trap', and the song did initially break into both the Country and R&B/Hip-hop Billboard charts. However, Billboard subsequently removed the song from the Country chart on the basis that "while [it] incorporates references to country and cowboy imagery, it does not embrace enough elements of today's country music".
Now, on the one hand, I'm inclined to agree with Billboard on this one. Listening to the track 'blind' without knowing its marketing or back-story, there's precious little that says country to me. You might suggest that the Nine Inch Nails banjo sample leans that way, but with different artwork you could make a pretty good case for folk, acoustic shoe-gaze, or even contemplative grunge being stylistic touchpoints. Even if we assume it's a country-style sample, I still don't think that means it should be on the country charts any more than Robbie Williams' 'Party Like A Russian' (with its quotation from Prokofiev's Romeo & Juliet deserves to be in the classical charts. And so what if there's a bunch of cowboy chic in the marketing, artwork, and video? Madonna's 'Don't Tell Me' had plenty of that too, and arguably more of a country sound as well, to my ears. Yes, 'Old Town Road' has a load of country references in the lyrics, but so do Lady Gaga's 'John Wayne' and Aerosmith's 'Back In The Saddle'.
On the other hand, though, what complicates matters is that 'Old Town Road' has become the torch song of the Yeehaw Agenda, a movement protesting the erasure of black cowboys from representations of American history and culture, which puts Billboard in a very difficult position. However defensible one might feel their decision to remove the track from the country charts was in purely musical terms, it's easy to understand how the Yeehaw Agenda might respond with accusations of institutional whitewashing. But if Billboard reverse their decision, they may open the floodgates to plenty of contentious claims from future artists seeking an unjustified cross-genre audience. Imagine Shawn Mendes with a BDSM makeover and an electric guitar sample launching an assault on the metal charts, perhaps. Actually, come to think of it, that'd probably be worth the price of admission just for giggles!