Back to Top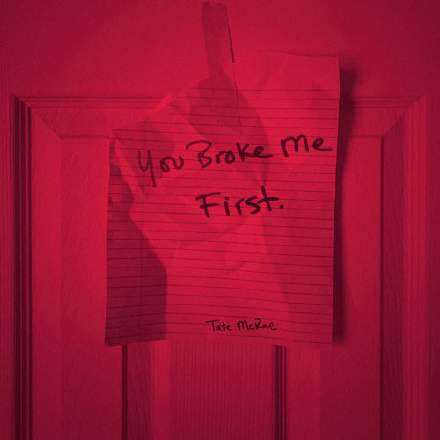 There have been a load of songs recently based around variants of the I-V-vi-IV progression – Lewis Capaldi's 'Someone You Loved' and 'Before You Go', Dan & Shay's 'Tequila', Luis Fonsi's 'Despacito', Dermot Kennedy's 'Outnumbered', and Zac Efron & Zendaya's 'Rewrite The Stars'. In that context, what I find myself most looking for is interesting variants on the basic pattern, such as the syncopated harmonic rhythm in 'Outnumbered' and 'Tequila', or the nice little harmonic shimmy in this Tate McRae song.
Although essentially 'You Broke Me First' is based around the same 'starting on vi' pattern used in 'Rewrite Stars' and 'Despacito', the final chord is presented for most of the time in a more ambiguous form, with an added sixth and in first inversion, making the pattern vi-IV-I-Vb6. This move undermines the progression's characteristically satisfying sonority in a manner that seems to me perfectly in keeping with the message of the lyrics. Furthermore, there are five occasions when you do actually get a root-position V chord and those are all placed as structural markers, signalling the start of the prechoruses at 0:21 and 1:15, and the song's hook sections at 0:52, 1:46, and 2:25. Simple, but very smart.
It's clear that Team Tate have been listening to a lot of Billie Eilish lately, given the vocal delivery/stylings, but I struggle to hold that against her, because (a) I quite like the Billie Eilish approach and (b) it's all set over such a beautifully restrained arrangement. In particularly, I love the way the understated percussion punches well above its weight in terms of impact on the listener, highlights of which for me are the softly insistent chorus shaker and the 'muffled woodpecker' first heard knocking at 0:42.